A digital City Future - Adapt or Die
Economy
The digital economy is the 'single most important driver of innovation, competitiveness and growth' (EC,2015).
TechTown will explore how small and medium sized cities can maximise the job creation potential of the digital economy. It will examine whether there is potential for spillover from stronger city level digital economies, examine how clusters can work at city level and look collaboratively at what cities can do to support businesses to access the digital skills and innovations they need in order to start, grow and compete.
As part of the project , TechTown partners want to explore further the role and viability of digital, content creation and technology clusters and how benefit may be gained from major city or national initiatives to benefit job creation and growth in small and medium sized cities. The project will be 'of the digital economy' as well as 'for the digital economy' in that it will use digital technologies as much as possible throughout management and delivery.
TechTown will look collaboratively at new ideas and actions to help support all businesses to access the digital skills and embed the digital innovations they need in order to start, grow and compete. This will be an active network embracing the opportunities digital technology affords to collaborate and co-create and it will work closely with digital communities in each city through activities such as hack days and meetups. Local tech-communities don't typically look for support from cities: they are largely self-organising, thriving on informal networks. TechTown will look at what role cities can realistically and effectively play within this context and drive forward the conversation. What margins of manoeuvre do they have to maximise local potential from the digital economy? What ecosystems can they contribute to in order to foster organic growth? What approaches can cities take to engage and collaborate with their digital communities?
Partners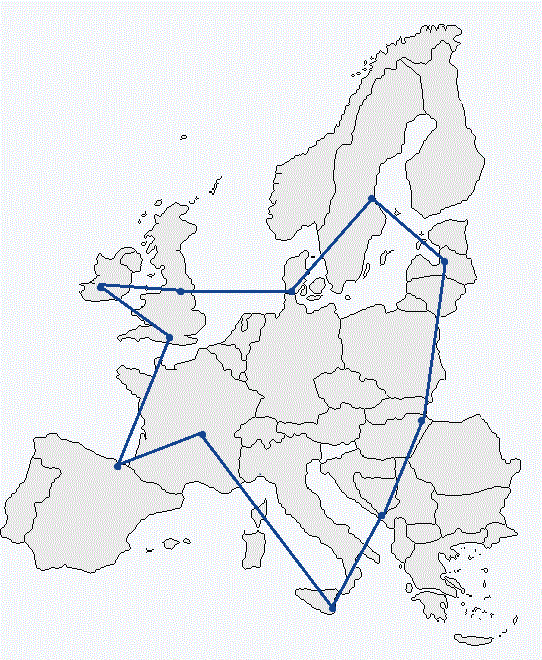 Go to the map
Article
Before I answer these questions, let's back track a bit as the local context is important. Barnsley is a medium sized city - at least by UK standards...
| M | T | W | T | F | S | S |
| --- | --- | --- | --- | --- | --- | --- |
| | | 1 | 2 | 3 | 4 | 5 |
| 6 | 7 | 8 | 9 | 10 | 11 | 12 |
| 13 | 14 | 15 | 16 | 17 | 18 | 19 |
| 20 | 21 | 22 | 23 | 24 | 25 | 26 |
| 27 | 28 | 29 | 30 | 31 | | |